Our team at CRVC understands how scary pet emergencies can be -- that's why we're committed to do all we can to help if and when your pet requires urgent care.

In the event of a pet emergency during our normal business hours, call (570) 253-2402 immediately. We prefer that you contact us before coming in so we can provide you with information and instructions. Even if you are already on the way to the hospital, we still want you to call. By alerting us in advance, we can prepare for your arrival. We understand that emergency situations can be stressful and inconvenient to pet owners and we will do our best to help.
We are also available for urgent care when the condition is not life-threatening, but you feel your pet needs to be seen before you are able to get an appointment. Our veterinarians will work to squeeze you in between scheduled appointments. When you arrive, our receptionists will be able to give you an estimate on how long you may have to wait in order to be seen.

If you are experiencing an emergency outside of our business hours or we are unable to work you into a full schedule, please contact one of the emergency referral clinics listed below.
Local Emergency Services

Northeast Veterinary Referral Hospital
Phone: (570) 208-8877
Address: 242 South River Street Suite 200
Plains, PA 18705
---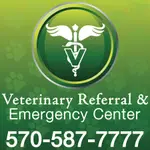 Veterinary Referral and Emergency Center

Phone: (570) 587-7777
Address: 318 Northern Blvd.
South Abington Twp, PA 18411
---
Phone: (973) 383-4321
Address: 62 Hampton House Rd.
Newton, NJ 07860
---
Animal Poison Control

The ASPCA Animal Poison Control Center (APCC) is your best resource for any animal poison-related emergency, 24 hours a day, 365 days a year. If you think your pet may have ingested a potentially poisonous substance, call (888) 426-4435. A consultation fee may apply.